Topic: Christmas... A time for drinking
Actually, it's a time for popping open some badass ales. Who else is pulling out the big guns for the holidays this year?
Merry Christmas to me!
Cascade Brewing Vlad The Impaler (2009)
Cascade Brewing Sang Noir (2011)
Cascade Brewing Bourbonic Plague (2009)
Russian River Consecration - Batch 004x04 (2009)
Bourbon County Brand Stout (2008)
Boubon County Brand Stout (2009)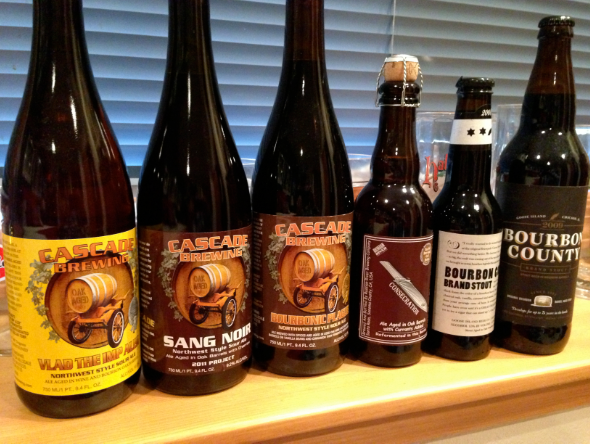 Dark Lord (2009)

It is a fair wind that blew men to the ale.